Welcome to Funkhaus Flowsdorf!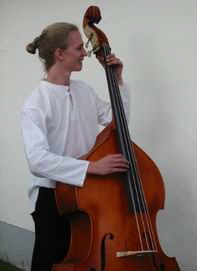 Thats right, the wild days of dwelling together in Flowsdorf are over, but this domain remains as the last resort of our flow ;-)
So this is where our home-cooked music can be found, from "back in the days" to yesterdays recordings- and even though we look like quite civilized acoustic musicians on first sight, there's quite a lot of electric funky beats and soothing groove hidden in the archives!
We like to offer our license-free music to anyone who`d like to use it - wether to simply listen and enjoy or to reuse it as background music on a homepage or within a video. Besides the mp3s wich you may download free of charge there's a handful of music video clips recorded in the flowsdorf days, wich you may as well watch and download for free - just visit the music & video section to do so!
If you are interested in instrument building, check out the gallery of Dicks instruments, and before you leave make sure to drop us a comment on our music, video and online art - for real interaction is what makes the web go round!
Enjoy your visit
Dick Flowsdorf